Our driving school Booking Software with an appointment portal will allow instructors, portal students portal, and school owners to create and arrange appointments as per their availability. All the users will have full access to cancel & edit their appointment as per the school's terms and conditions. 
Under our driving school software, you can easily manage the upcoming lesson, and enrollment of the students and new instructors can be managed easily from a single portal. With the system being robust, the admin can manage the scheduled class and send the payment reminder to the students in seconds. With the easy sync of set dates under the admin with Google calendar or iCal, you can easily manage your schedule and classes. 
Driving school software puts the operations and management of driving school owners and makes it easier  & saves time and energy with one platform. These solutions let users schedule specific instructors for driving schools.
Taxi Web Design offers an easy-to-use driving school management system for your business. Simplify student and instructor management. Feel free to contact us.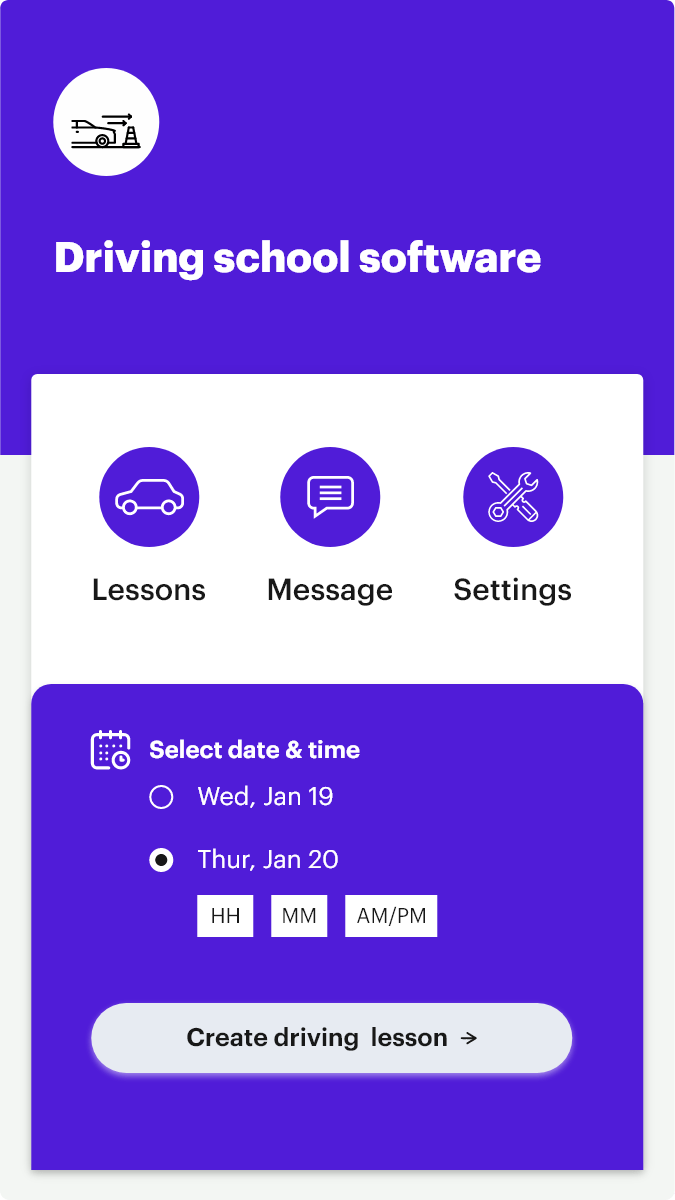 Key Features
Grow your business with our advanced Driving School Software features:
Fare calcution:
Multiple fare calculation logic are available in our booking system for perfect quote
Calender
Sync your booking with third party or custom made calendar
Integration
Run our system in your exiting or build custom