.Taxi Or .Limo Domain Registration
Register or Transfer a domain & get everything you need to get started online. 
We offer a full package to get your business online. We register your business name in the form of a domain name like .taxi, .limo,.com and you will have full ownership of this domain name under your business name. 
First Step 
Choose a wide range of domain name (.taxi, .limo, .com, .co.uk, .net. co ) as per your business name. 
Second Step 
Build a website 
Since we are a leading web design company to specialize to design a taxi and Limo website for any kind of business, simply start with a simple one-page website and let the world know about your business. 
Our domain name package starts from $15 to $100 depending upon domain name extension(TLD).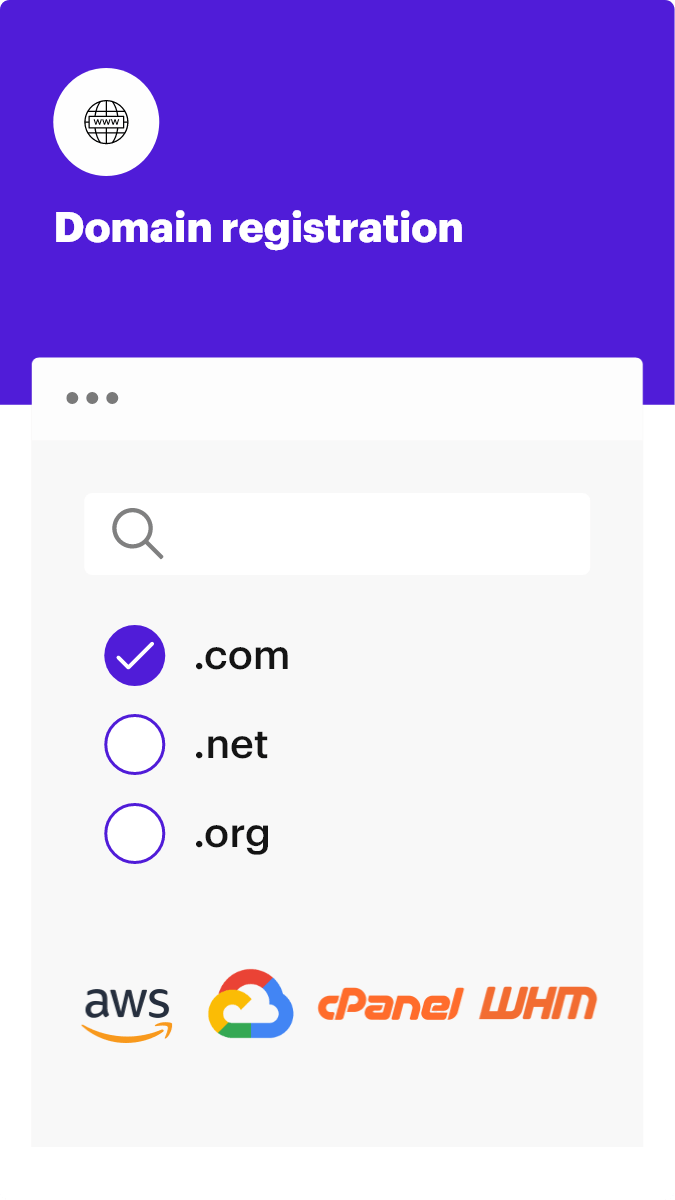 Key Features
Grow your business with our advanced Domain Register features:
One stop shop
From domain registration to  maintenance of the project after completion.
Control
Get access with complete ownership for your maintenance and Domain name.