Getting started with Google Maps Platform – Google Maps APIs
2. Use your Gmail account credentials
3. click on create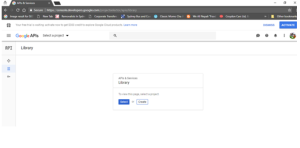 4. Enter the project name and click on create
5. Enable the below library:
From the nav bar on the left hand side click on library. From the search box search below API and enable them.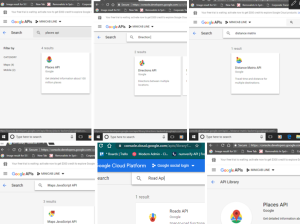 6 Now from the nav bar choose API & Services> credentials.
7 Click on create credentials and select API key
8 The API key will be generated, click on close and send that API key to us.
9 Add a Credit card to activate the account.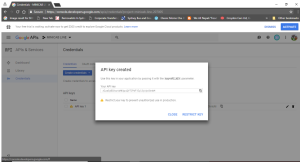 admin