How Much Does It Cost to Make a Taxi Mobile App?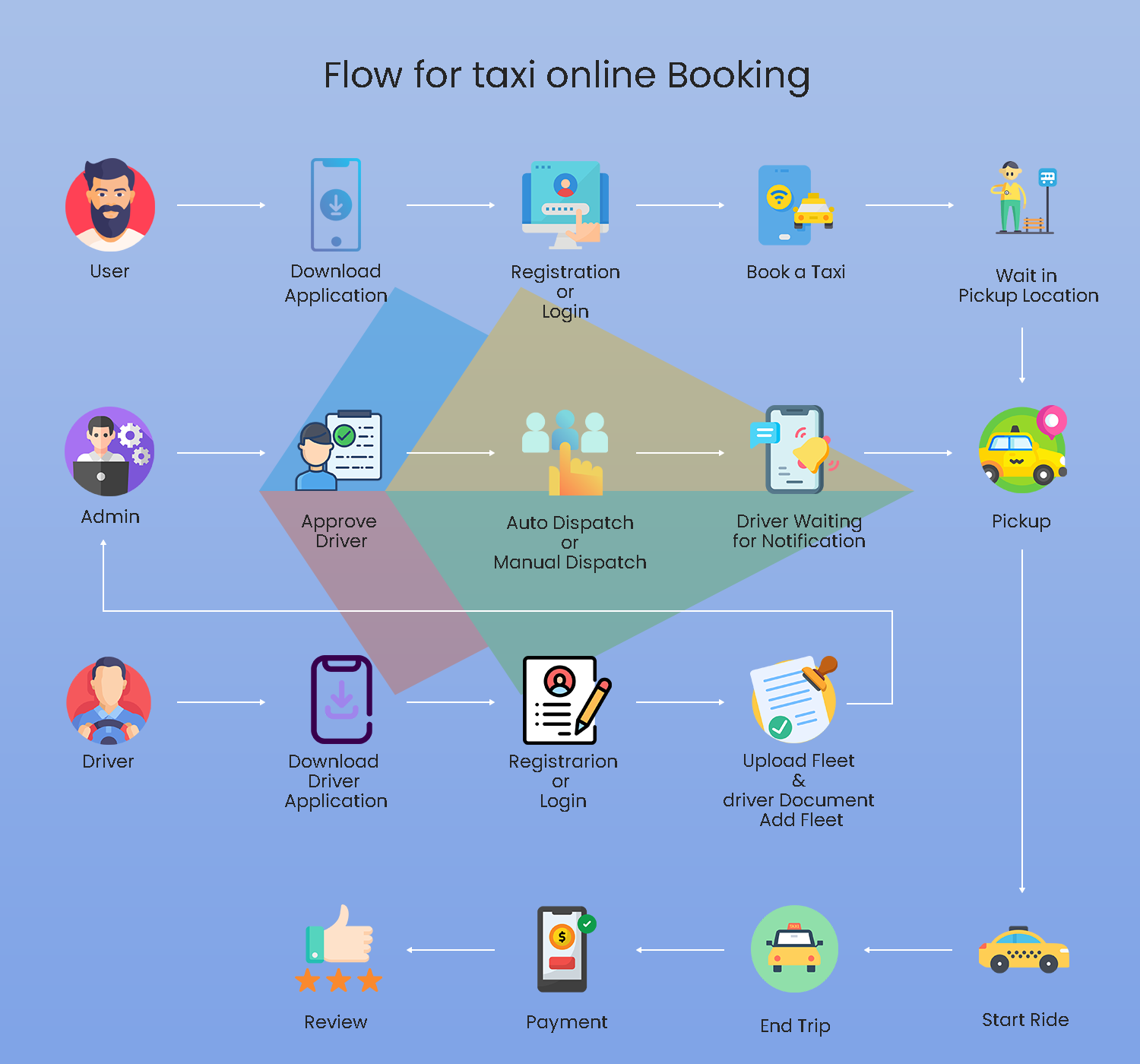 In today's emerging tech world human life is getting multiple services at the very doorstep right from online food delivery to taxi booking through mobile applications. People prefer services that have less interaction & everything on their smart devices with one click.
Taxi app development is one such service that saves your time & cost by providing you with user-friendly apps on your mobile devices. Taxi apps cover two major interfaces such as Passengers & but visible Taxi drivers by making it easy to communicate with both on the same phase.
Taxi Web Design revolutionizes the way you make up the taxi business and acquire the drivers and passengers to use your app.
Taxi Web Design can rebrand the passenger apps so they will show your name, logo, and corporate colors. Only your vehicles will be displayed and bookable in your app. Advanced analytics. Business support
New generation driver and passenger apps. Simple interface. Driver auto billing. Advanced analytics. Marketing support
Use our taxi dispatch system. Powerful. Easy to use. Get a complete taxi app solution. Manage your drivers and customers wisely
Admin and dispatch management system to manage your entire fleet operation in real-time. All-in-one Super app for customers to order on-demand or reserve a ride or delivery
Collaborate with us and do business in the taxi  business more efficiently and modernly.
With the taxi app, customers are able to see the estimated time of arrival, book a taxi, pay with a credit card, choose a fixed price option and drivers are able to increase their revenue with more jobs and payments.
Some of the key features that a taxi app development is as follows:
GPS tracking, Maps, & Route 
Application for Passengers
Fare Estimation
Online Payment Options
Communication
Application for Drivers
Driver Pick up at the location
Driver Drop off locations
Review
Cost of Custom Taxi Mobile App:
The cost of your Taxi App is decided on the base of features implemented, the time duration of development, UX/UI Design,API integration and so on. You can have the ready-made app lower than the market price but better to go with your own custom requirements as your locations and customers. If you are looking for giant competitors for a taxi app then you need to empty your pocket but if you come with Taxi-Webdesign.com, you can go fair cost of $8500.00 only. It comes with Android/iOS – Driver/Passenger and 1 master console.
If you want an Android Taxi Apps then it will cost you much more compared to an iOS Taxi App the reason is quite simple, there are many Android devices available & Android App requires testing to ensure a seamless performance across all the devices.
24/7 Service:
Taxi Web Design offers pre, ongoing and post-project deployment services with the maintenance and updates
Customer Service:
It is one of the prime factors to take into consideration while making a taxi app, you need to consider the customer service after deployment.
Conclusion:
It's evident that the brand identity of your business largely depends on the feedback as a response from the customer. Customers' ratings & reviews can help you improve your service further. It is time to get a taxi app to increase your customer base with more than 70-80% of global mobile users.
Want to learn more, schedule a live demonstration.
admin