Best Limo Web Design with Booking Application
Our experience includes Luxury Limo Website Design with Limo reservation software. We provide Mobile Booking Apps & Customized Web Design as well with an easy platform for booking software for any limo company. 
Below are the recommended website or app features for any Limo Company 
Customize Web Design
Mobile-Friendly Template
Fare Estimator
Booking Scheduler
Online Payment Gateway
Admin Login
Customer Account Login
Discount Coupon Code Management
Fleet Manager
Booking Dispatch to the driver
Driver Management
Driver Payment Schedule
Invoice / Billing Management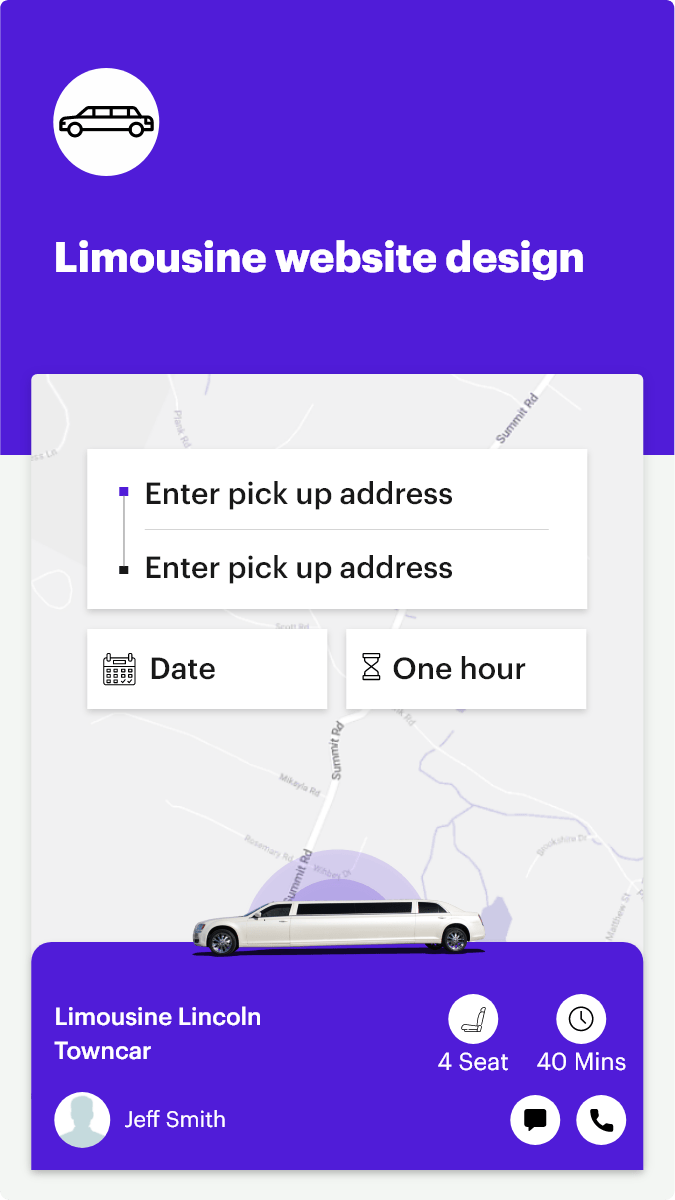 Key Features
Grow your business with our advanced Limousine Website design features:
Custom Design
Every business is unique and best. To keep their unique identity, we work on a unique custom design. To make their business stand out with the rest of them.
Booking/Reservation Tool
A wide range of booking tools and fare calculation login will give instant & accurate journey fare. Our booking tool is capable of handling different fleet types, additional rates, waiting time, stops, GST, etc
Notification
SMS gateway and different SMTP integration are done for all bookings notification. Notification can be sent to different chat platform like WhatsApp, Messanger etc
Replace Email Booking request to Payment Gateway
Very reliable and easy to integrate payment system like PayPal,Stripe, WorldPay will be integrated as per the client's request.
Mobile/Desktop Responsive
We provide a mobile-friendly website that is fully responsive and browser compatible for all the mobile devices.
SEO Tools
SEO is the process of maximizing the number of visitors into a respective website by increasing the visibility of a website to a user's. SEO audit is the part of our project development