Responsive Taxi & Limo Website Templates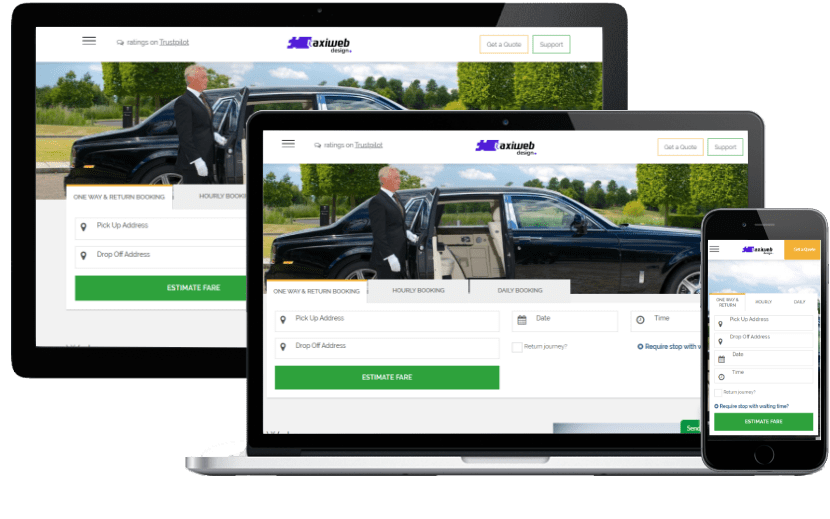 If you running or operating the small or mid-scale taxi or limo or chauffeur companies, you might need a website where passenger makes a booking and the system accept the payment from passengers.
At today's date, simple reservation booking rarely works for a company like yours and need an updated booking system.
If you are limited to budgets and need a website, you might go with templates search and post your jobs to hire some designer or coder to get it completed and make a good responsive website, which definitely cost you extra plus the template purchase.
In today's context, only not having a website is good enough to attract your customers but also the website should guide them on what they are getting at the end of purchase?
In today's context, only not having a website is good enough but also you need to have a very mobile responsive website that can be browsed from any other mobile device at any time.
With the above context, taxi-webdesign.com provides ready-made website templates which come with ready-made mobile responsive and booking systems. With the ready-made responsive booking system, you can manage fares, bookings and websites from the back office easily. On top of that, our website templates start from just $100 to $650. All come with a ready-made back office where you can operate easily without tech knowledge.
Now you don't need to spend a huge budget on the website and back-office development. Click on order and buy the choice of your companies' templates and be ready to live in 48 hours.
admin