Setting-up Your Google Play Developer Account
In order to publish apps to the Google Play market, you must sign up as a Google Play developer. This article will walk you through the steps of setting up your account.
Creating a Google Play Developer account requires that you have a traditional Google account available. Make sure you have created a Google account 
How to Set up Your Google Play Developer Account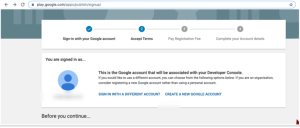 2. Read and agree to the Google Play Developer distribution agreement.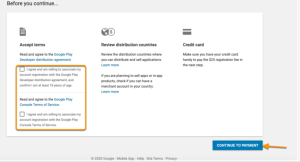 3. Pay the registration fee for your account.
There is a $25 USD one-time registration fee that you can pay with the following credit or debit cards
Visa Electron (Outside of the U.S. only)
Note: The types of cards accepted may vary by location.
4. Fill out your Google Play Developer Profile.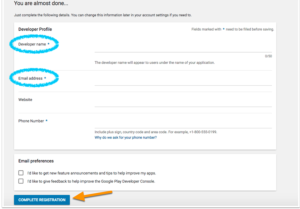 Once all the details have been filled then click on Complete Registration.
admin