Taxi dispatch software | Real-time monitoring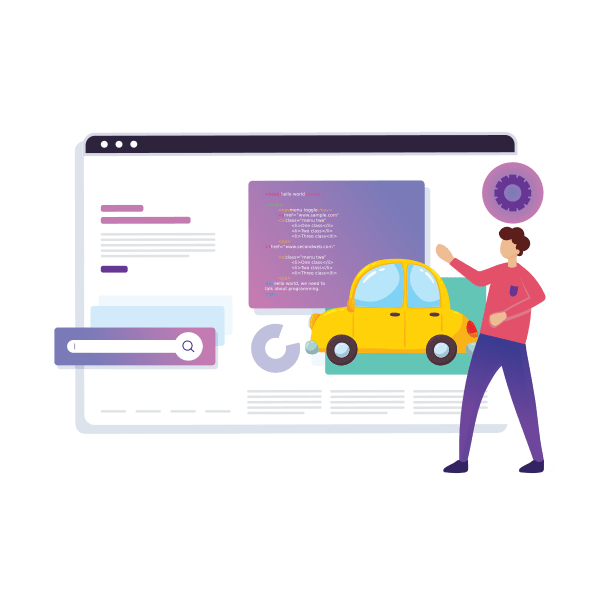 In today's context, having a website is the minimum requirement for any business to get exposed but having the dispatch web or app is the most requirement for most startups or enterprises. Having a standalone website is beneficial at some point and some period of time but having a software or web dispatch is overwhelming to most the taxi or limo companies
The use of the latest technology and cloud-based system,it makes your jobs easy and less time-consuming. For every taxi or limo company, it is foremost.
Best Taxi dispatch software
You can save time, reduce costs and take control of your own web-based taxi dispatch software. Passenger details And Preferences and booking details as well at Your Fingertips. This dispatch software is the best Taxi Dispatch software for both startups and enterprises to build million-dollar taxi dispatch solutions.
You can make dispatch easy with our cloud-based software. All-in-one system with dispatch console, passenger login/app, driver app /login, and online booking system
With the integration of the SMS system and email to both driver and passenger, all respective information is notified to users in real-time. With the use of a cloud-based system, all the data are backed up and secured. So, get your own App-based taxi dispatch software. We provide Web-based dispatch software with no setup costs or special hardware.
Taxi Web Design provides a cloud-based Booking & fleet management software solution that includes offers features such as live tracking, Admin dashboard, dispatching solutions, monitoring, and more. It is designed to help small and midsize Taxi or Limo businesses. Keep a real-time record of Vehicles from the system.
Background
Century by century the taxi transportation industry has changed a lot with booking a taxi cab and booking a taxi cab or limo has been a nightmare for the frequent traveler. Now a customer can book a taxi using the taxi software built for a better customer experience
Cashless Booking
Even making a payment has been a whole nightmare for those who prefer cashless booking. There has been a frequent changing module in the taxicab industry whether it is a booking module or cashless booking. Now the system has been set up for cashless booking ie they can pay for the journey with their own Credit Card on the system with instant booking confirmation with a taxi mobile app, either from passengers or the drivers for better customer service. It has helped the taxi companies with customer management and also helped in driver management as well.
Revolutions
Whether from the fare lookup with instant payment for the booking or the mobile app booking both are the new revolutions in the industry, every passenger loves to book via this medium. With the mobile devices revolutions in the century has evolved the mobile applications for Apple and Andriod devices which is making them easy for the frequent or any time travelers to book a taxi or limo in a few steps to enjoy a ride from the provider.
Mobile Applications
Evolve of the mobile devices evolved the mobile applications and then the taxi or limo dispatch software which is a cloud version technology. It helps to connect your passenger to drivers for the smooth flow of the journey. It is an end to end solution which is being used by major transport companies in recent days which increases efficiency and increase passengers satisfaction with the numbers of jobs
All-in-one Dispatch Solutions
All-in-one complete management system with dispatch software console, passenger app, driver app, and online booking. Get Custom Taxi Dispatch System at low cost! Taxi website design is an online booking and dispatch software management solution firm. We built a cost-effective Dispatching solution for your taxi or private hire business or any transport company with Navigator Booking and Dispatch Software for your Taxi and Private Hire
Dispatch Features
Fully Customizable
Mobile Application Platform
Fast booking form via a secured system
White Label Mobile Apps
Cloud-Based Dispatch Solutions
Customer caller id
Customer Management
Real-time monitoring
Fare calculation by journey details
Credit Card Payment System
Google maps (pick up/drop off)
Rate and Fleet Management System
The dispatcher can allocate the job to the driver (manual/automatic)
See all tasks assigned by the dispatcher
Assign tasks to themselves
Admin Panel
Driver & Passenger App
Track real-time drivers on the system
The driver can manage their time and journey through the use of taxi software
Waiting time and calculations
Dispatchers can take control of your taxi company
Taxi Dispatching software can keep the client up to date
Regular Updates at minimum cost.
Interface:
Passenger App
Customer Management
Registration via Social Media or Email or Contact number
Booking Interface for booking a cab or taxi
Tracking of the drivers nearby
Pick up location from where they prefer to get a ride from
Cab Type Preference of fleets available they need
Fare Calculator based on the distance between pick up and drop off location
Live Tracking System for the chosen drivers or cab
Payment of the ride in the system via Credit Card or PayPal
Split Payment allows making a separate payment from each passenger
Discount will or may be available for the ride via the system
Review and Rating for the ride completed by the passenger to the drivers
Booking History of the ride completed
Driver APP
Driver Management System
Registration via social media or email in the mobile app and the account needs to be approved by the admin
Driver's Profile and status need to be updated by the drivers for the authentication to ride a cab via the app
Ride Request alerts enable you the accept or reject the request of the ride from the passenger via notification
Price Estimation will enable to calculate of the fare of the passenger and will be shown in the app during the acceptance of the job
Booking from the passenger will be accepted or rejected by the drivers and a few seconds to do that
Passenger Status will be updated by the drivers of their pick up and drop off locations
Booking History is tracked by the drivers of each completed or rejected booking.
Pricing
Upgrade your taxi or limo website to web-based dispatch software for your taxi or limo business with live management of the drivers and passengers and manage from anywhere
Do you need Taxi Dispatch Software with Custom taxi system dispatch APP Pricing? Live Demo Demonstration for Free.
admin