How to Choose the Best Taxi Booking Software for Your Company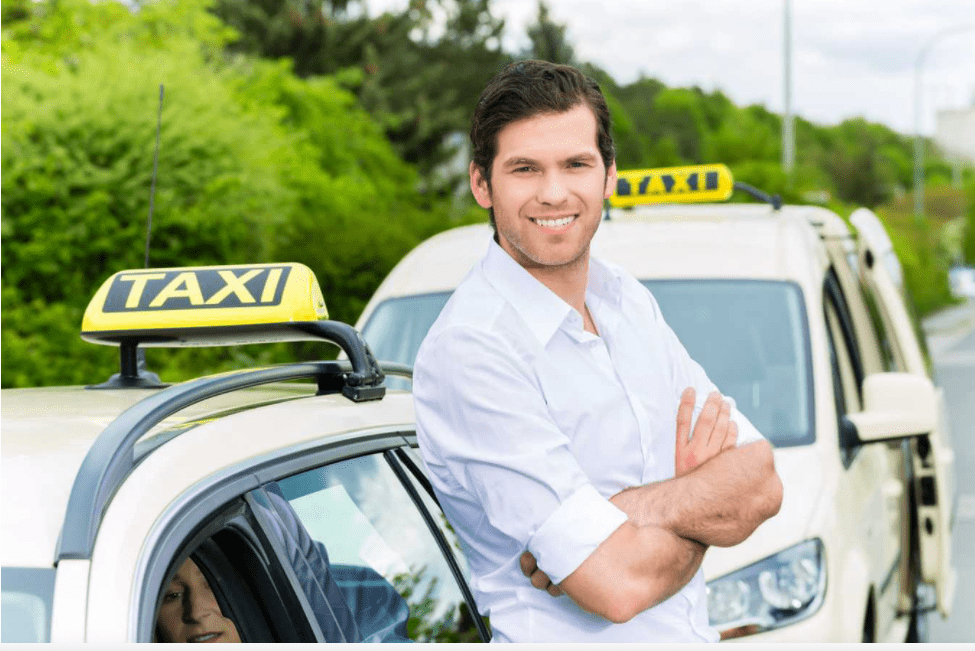 Did you know that there are nearly 70,000 registered taxies in the UK? This is a stark decline from almost 80,000 in 2015.
Studies show that those who use mobile phones prefer to use cloud-based taxi booking software rather than using a phone number to book their next fare.
To get taxi companies back in the game, switching to a modern booking dispatch is essential. Read more below on how to choose the best software for your company.
What Is a Taxi Booking Software?
A taxi booking software essentially allows your future clients to book a fare through a cloud-based app. The benefits far outway the traditional booking system allowing for efficient and effortless bookings.
The features of our product can help you boost productivity and increase sales. These features include app development, booking system, maintenance, and web hosting.
You can personalize your package to find the right fit for you and your drivers.
Cloud-Based Taxi Dispatch Software
Cloud-based software can help your business grow exponentially. Let's go over the benefits for each of the parties involved that our booking system offers.
Benefits for the Passenger
Passenger apps are an easy-to-use tool for any of your clients. It allows your client to access your taxi system with just a touch of a button.
The app offers features such as the real-time status of their fare, an online calculator to predict the cost, and a handy discount coupon feature to give your clients the best deals.
If your client decided that the fare is no longer needed, they could cancel quickly through the app, saving everyone time and stress.
Once the driver has completed the trip, your client can make an online payment and leave a review directly within the app.
Benefits for the Driver
Once the client has entered all the information for the fare, your drivers can accept or decline bookings through the driver app.
The driver can personalize their account with the commissions and driver fare and see their weekly and daily work statistics. The driver can also use the SMS Gateway to contact dispatch directly.
Benefits for Dispatch
You can view passenger accounts, driver accounts, and company accounts on the back-end of the booking system. You can manage all of your day-to-day responsibilities from the online platform.
The platform is updated in real-time, allowing you and your team to perform flawlessly and smoothly. You can track vehicles with our Fleet Management Program, customize rates with our Additional Rate Manager, and view your company's performance data.
Cross-Platform Taxi Dispatch Systems
A great benefit of our product is our cross-platform dispatch system. It allows you to work from either mobile or webpage, giving you the benefit of keeping an eye on your company from anywhere around the globe.
For more benefits of a cross-platform dispatch system, check out our blog!
The Best Taxi Booking System
Now that you know the convenience of the dispatch system, how do you go about finding the right one for you and your company?
While looking for taxi dispatch software, there are several things you should keep in mind. There are, of course, obvious characteristics that you should look for, such as online booking and payment, but we will go into a little more detail to help you make the best choice.
GPS Tracking
For the safety of both your driver and passenger, it is essential that you look for a real-time tracking system. Then, if your driver deviates from the path, you can quickly check in and identify any issues that may arise on the given route.
It also allows for higher productivity. The back-end of your team does not require to make any calls to either the passenger or driver if there are any delays to the pick-up time.
ETA's
This goes hand in hand with GPS tracking. If you are tracking your drivers, you can give your clients a realistic expectation of the ETA. Then, if your driver has any issues arriving at the designated pick-up spot, you can either let the client know or arrange for another driver to pick up the client.
Mobile App
To speed up productivity, the drivers must have access to the platform you are using. Dispatch won't waste anyone's time by calling each driver manually; instead, they can send a quick message or work order that the driver can either decline or accept.
Complete Management System
To increase the productivity and sales of your private hire company, it is crucial that all systems work together. You may be looking for dispatch software, but it is important that the system you buy works on all ends.
For example, our Fleet Manager Program works flawlessly with our Booking Manager program to ensure that you can offer the correct fare and go above and beyond the customer's satisfaction.
Not only do we offer mobile apps for your client and driver, but we also offer user-friendly web hosting with tech support and maintenance.
Access to Marketplace
The Marketplace is a website that allows you to reach more clients than ever before. The website compares fares and rides and allows the client to pick the vehicle they wish.
Partners and hire companies alike will have access to set their commission and rate. Notifications will be sent to both the client and driver once the booking is made.
Many users around the globe use the website, and this option is ideal for those who wish to tap into the local market.
The Right Software for the Right Hire Company
There are many reasons why you might be looking for taxi booking software. However, they are not limited to the reasons listed above. That is why we offer a customized package for private hire companies that will benefit everyone.
Don't forget to leave a review once you have chosen your customized package!
admin